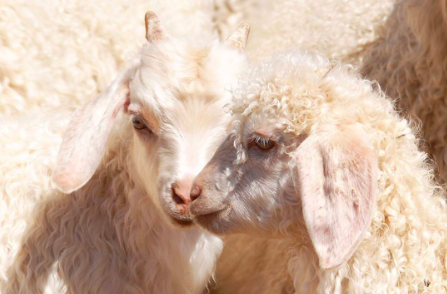 THE MINI MUSE CASHMERE
Mini Muse has a true passion for cashmere, such an exceptional fabric.
Cashmere, an exotic and rare fabric, more precious than silk. A light and soft duvet, like a cloud of cotton candy, combed from Mongolian goats in the early spring.
The longest, the smallest of its hairs, is being collected and sorted, colored then twisted and tied by 2, 4, 6 or more …
Once reinforced, knitted, squared, it will create all the meshes, will be handed on from families to houses, fromjerseys to twists, from suits to sweaters. Nothing is sweeter or more beautiful: like a second skin which will keep your baby warm.
CHOUCHOUT HIS CASHMERE
Cashmere is a noble and delicate material that loves water. This is why he regularly bathes after being carried two or three times.
The washing machine is perfect: The key is to choose a "wool program" or a cold water cycle and not to exceed 500 revolutions per minute for spinning. Contrary to what one could imagine, the cashmere does not support the softener and is enough to itself side sweetness.
Washing by hand is also a possible alternative, respecting the same indications in with the machine, by mixing it gently moving is around in the water for a few minutes, without twisting or stretching it.
Your cashmere should always be dried flat on a towel, avoiding sunlight, so that it retains its original shape and color.
If it wrinkles a cool iron can be used gently without pulling the mesh.
Small excess of residual fibers can form over time, for that in such a case nothing more simple: you just have to remove them with a cashmere comb that will give back all its softness.